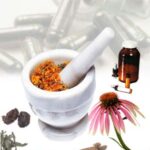 Wikipedia states, "Claims of homeopathy's efficacy beyond the placebo effect are unsupported by the collective weight of scientific and clinical evidence."
But this study from Germany concludes that the evidence doesn't support this belief.
First, the details.
A systematic literature analysis was conducted on placebo-controlled double-blind studies using classical homeopathy.
Each study was matched to 3 placebo-controlled double-blind studies from conventional medicine (mainly drug treatment) involving the same diagnosis.
Severity of complaints, choice of outcome parameter, and treatment duration were matched between studies.
Outcome was measured as the percentage change in symptom scores from the start of the study to the end of treatment in the placebo group.
35 classical homeopathy studies were identified — 10 were excluded because no relevant data could be extracted, or less than 3 matching conventional studies could be located.
And, the results.
In 13 matched sets the placebo effect in the homeopathic studies was larger than the average placebo effect of the conventional studies.
But in 12 matched sets it was lower.
Analysis of subgroups of patients with in the studies yielded no significant difference.
The bottom line?
The authors concluded that the placebo effects in studies of classical homeopathy weren't larger than placebo effects in conventional medicine.
So, what is the source of this belief that homeopathy is beset by a placebo effect? Possibly from studies like the one discussed here.
1/16/10 22/54 JR