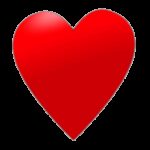 Researchers at the University Hospital of Heidelberg, in Germany tested the value of acupuncture.
First, the details.
17 patients with congestive heart failure were randomly assigned to a treatment group.

Verum (traditional) acupuncture
Placebo acupuncture

The patients had New York Heart Association class II–III heart failure (slight to moderate limitation in physical activity).
Cardiopulmonary function, heart rate variability, and quality of life were recorded.
And, the results.
No improvements of the cardiac ejection fraction (the amount of blood pumped with each beat) or peak oxygen uptake (reflects physical fitness) were observed,
The ambulated 6-minute walk distance was increased significantly in the verum acupuncture group (+33 meters) but not in the placebo group.
Recovery after maximal exercise improved after verum but not placebo acupuncture.
Heart rate variability increased after verum acupuncture, but decreased after PA.

Heart rate variability is a predictor of death after heart attack.

The 'general health' score and 'body pain' score of the quality-of-life questionnaire SF-36 tended improve after verum acupuncture.
The bottom line?
The authors concluded, "Acupuncture may become an additional therapeutic strategy to improve the exercise tolerance of patients with congestive heart failure, potentially by improving skeletal muscle function."
It's not clear whether the increased heart rate variability reported following verum acupuncture is significant. Earlier this year, Prof. Ernst reviewed the medical research on this issue and concluded there was "no clear evidence that acupuncture has any specific effects on heart rate variability."
7/11/10 23:05 JR