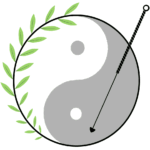 A valued reader of this site, Rachelle Holmes at Chicago Plastic Surgery Center, wrote to suggest the importance of understanding the adenosine A1 receptors in the mechanism of action of acupuncture for pain management.
Animal research is not usually covered here. However, considering that acupuncturists who read this site frequently tell me that conclusions in the literature (eg, fibromyalgia summarized here, here, and here) understate their experience, perhaps this latest study by researchers at the University of Rochester, in New York deserves mention.
First, the details.
Peripheral inflammation was induced by injection of Freund's complete (CFA) in the bottom of the right hind paw of mice.

An equal amount of saline (0.1 ml) was injected in the bottom left hind paw as a control.

Neuropathic pain was induced by tying the right leg sciatic nerve in the anesthetized mice with polypropylene suture.
Response to pain was measured using a radiant heat source focused on the hind paw, and the time to move the paw from the heat.
A small acupuncture needle was gently inserted in a depth of 1.5 mm in the Zusanli point, and rotated every 5 minutes for 30 minutes.
And, the results.
Adenosine, a neuromodulator with anti-pain properties, was released during acupuncture in mice.

Neuromodulators potentiate or inhibit the transmission of a nerve impulse but is not the actual means of transmission itself.

Acupuncture's anti-nociceptive actions required the presence of the adenosine A1 receptor.
Direct injection of an adenosine A1 receptor agonist mimicked the pain relieving effect of acupuncture.
Inhibition of enzymes involved in adenosine degradation increased the acupuncture-elicited increase in adenosine, as well as its anti-pain effect.
The bottom line?
The authors concluded, "These observations indicate that adenosine mediates the effects of acupuncture and that interfering with adenosine metabolism may prolong the clinical benefit of acupuncture."
The study is important because it shows there's a physiologic change in response to acupuncture that helps explain the pain relieving response.
It would be interesting to know whether sham acupuncture creates the same response.
6/21/10 19 JR