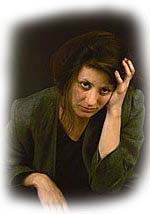 This is the first study of St. John's wort + kava to treat major depressive disorder with underlying anxiety, according to researchers from The University of Queensland, Australia.
First, the details.
28 adults with major depressive disorder and co-occurring anxiety were assigned to take 2 treatments in random order — crossover design.

St. John's wort + kava
Placebo

Neither the patients nor researchers knew the treatment — double-blind.
After taking a placebo for 2 weeks, each treatment was taken for 4 weeks.
And, the results.
During the first phase of the study there was a significantly greater reduction in self-reported depression with St. John's wort + kava vs placebo based on the results of the Beck Depression Inventory (BDI-II).
However, when the participants switched treatment no significant differences were found.
Nor were there significant effects on anxiety or quality of life.
The bottom line?
The authors concluded, "Possible explanations for the absence of anxiolysis may include a potential interaction with St. John's wort, the presence of depression, or an inadequate dose of kava."
Unfortunately, the abstract and the description of the study on ClinicalTrials.gov don't list the doses administered.
12/21/08 19:38 JR