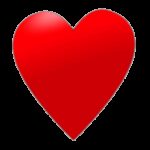 Researchers at IRCCS San Raffaele Roma, in Italy report the combination is better than endurance training alone.
First, the details.
21 older men with congestive heart failure were randomly assigned to a treatment group.

Endurance training only 3 times per week
Combined training: hydrotherapy (training in warm water) + endurance training

After 24weeks all patients underwent a series of tests.
And, the results.
Exercise was well tolerated.
The combined treatment group did significantly better at the 6-minute walking test.
Diastolic blood pressure and heart rate significantly decreased with combined treatment, but remained unchanged with exercise only.
The bottom line?
The authors concluded there are benefits to adding hydrotherapy to endurance training in patients with chronic heart failure.
In an earlier study, researchers from Sweden also reported that hydrotherapy in heart failure patients was associated with some benefits in terms of heart pumping action, and no harm was done to the heart.
However, there was no evidence that these weak hearts grew stronger and more efficient.
11/28/09 19:30 JR