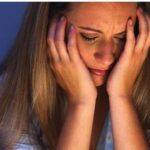 The evidence is conflicting.
So, researchers from the National Institute for Health and Welfare, in Kuopio, Finland surveyed their countrymen.
First, the details.
Researchers used data from 6757 people in the nationwide Health 2000 Survey and the Fishermen Study on Finnish professional fishermen and their family members.
Data were based on questionnaires, interviews, health examinations, and blood samples.
Depressive episodes were assessed with the M-CIDI (the Munich version of the Composite International Diagnostic Interview) and a self-report of 2 CIDI probe questions, respectively.
Fish consumption was measured by a food frequency questionnaire.
Dietary intake (g/day) and blood levels (% from fatty acids) of omega-3 fatty acids were determined.
And, the results.
Fish consumption was associated with a lower prevalence of depressive episodes in men but not in women.

Depressive episodes decreased significantly from 9% to 5% from greatest to least fish consumption (g/day) in men of the Health 2000 Survey.
And significantly from 7% to 3% across the quartiles of fish consumption (times/month) among men in the Fishermen Study.

Alcohol, occasional or former smokers, or intermediate physical activity further lowered the prevalence of depression.
The bottom line?
The authors concluded, "In men, fish consumption appears as a surrogate for underlying but unidentified lifestyle factors that protect against depression."
5/19/10 19:16 JR