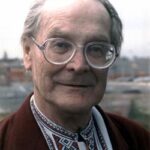 Nose breathing might benefit patients with asthma because it ensures that inspired air is warm, filtered, and moist.
But researchers at the University of Nottingham, in the UK say don't hold your breath.
First, the details.
50 people with symptomatic asthma (FEV1 86% predicted) were randomly assigned to take 4 weeks of usual breathing at night followed by mouth taping with microporous tape, as in the Buteyko (photo) technique, or vice versa.

FEV1 (forced expiratory volume) is the fraction of total amount of air in the lungs that can be exhaled in 1 second.

A 2-week break was taken between treatments.
The researchers were not aware of the treatment given — single blind.
And, the results.
36 participants said mouth taping was very or fairly acceptable.
However, there were no differences between treatments in morning peak expiratory flow or symptoms scores.

Peak expiratory flow rate measures how fast a person can exhale.
The bottom line?
Taping the mouth at night had no effect on asthma control in patients with symptomatic asthma.
More on the Buteyko technique is discussed here.
3/12/10 20:19 JR