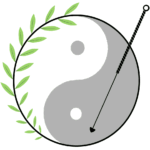 Many studies of acupuncture have been conducted. Yet, poorly designed studies do nothing to advance the value of acupuncture. As a practical matter, they just provide ammunition for skeptics.
Forget the studies. Based on their clinical experience, what do allopathic physicians think of acupuncture for treating chronic pain?
First, the details.
Between 2007 and 2008 a nationwide direct mail or e-mail survey of 1083 physicians who practice in the United States was conducted.
There were 5 categories of questions.

Physician's attitude toward acupuncture for pain management
Physician's preference or belief with regard to the type of pain condition suitable for acupuncture referrals
Timing for making acupuncture referrals (eg, as a first line pain treatment or as a last resort)
Clinical assessment criteria for the effectiveness of acupuncture therapy
Barriers to making acupuncture referrals (eg physician's personal view, insurance issues, patient refusal, etc).
And, the results.
Survey responders were mostly from teaching hospitals.

So, the results might not apply to doctors in private practice with admitting privileges to community hospitals

An "overwhelming majority" of survey responders had a positive attitude and favorable experience with acupuncture as an alternative for chronic pain management.
Lack of insurance coverage and facility for acupuncture treatment were 2 primary barriers to making acupuncture referrals.
The bottom line?
Normally, I'd be critical of researchers who use "overwhelming majority" to describe the results of their study.
However, researchers from Harvard Medical School, in Boston wouldn't do it unless the results were… well… stunning.
You'll have to read the article to get more quantitative information.
3/6/10 21:54 JR