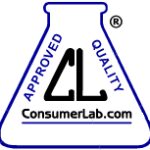 Few people are deficient in chromium, but supplements may be helpful for some people with diabetes.  It's also commonly found in weight loss products, where it may provide a small benefit.
ConsumerLab.com tested 6 product to see if the tablets contained what was listed on the bottles.
First, the details.
Here are the products tested.

Dexatrim
DiaSense
FoodScience of Vermont
GNC
Hydroxycut
Mega-T Green Tea
Metabolife
Natural Factors
And, the results.
3 out of 6 were contaminated with a cancer causing form of chromium known as hexavalent chromium (chromium VI).
The bottom line?
Hexavalent chromium was at the center of the movie Erin Brockovich.
If you're going to take a supplement with chromium, it seems prudent to skip those with the hexavalent form, concluded ConsumerLab.com.
3/3/10 21:15 JR