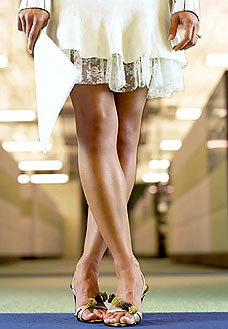 Stress incontinence is the involuntary leakage of urine during a physical activity such as coughing or sneezing. It can happen if the pelvic floor muscles are weak.
Cochrane has reviewed the data on Kegel exercises in women.
First, the details.
13 studies involving 714 women met the inclusion criteria, but only 6 trials (403 women) were used in the analysis.
Most studies were at moderate to high risk of bias.
And the results.
Women who did pelvic floor muscle training (PFMT) were more likely to report they were cured or improved than women who did not.
PFMT women also experienced about 1 fewer incontinence episodes per day.
There were too few data to draw conclusions about effects on other outcomes such as quality of life.
No serous side effects were reported.
The studies in stress urinary incontinent women suggested greater benefit in a younger population and with longer training compared with the results from 1 study in women with detrusor overactivity (urge) incontinence.
The bottom line?
There's some support for the widespread recommendation that PFMT be included in first-line conservative treatment of women with stress, urge, or mixed, urinary incontinence.
It's possible that the greatest likelihood of success will be in younger women (in their 40's and 50's) with stress urinary incontinence alone who participate in a supervised PFMT program for at least 3 months.
But… you know… more research is needed. And, oh yea, and the studies should be bigger.
7/24/08 22:50 JR