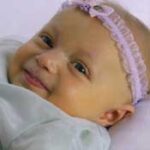 Biliary atresia is a rare disease of infants in which the flow of bile from the liver to the intestine may be blocked and requires surgery. Even after surgery, bile flow may be impaired and lead to a deficiency of fat-soluble vitamins. In this case, vitamin supplements may be needed.
Researchers from Children's Hospital Pittsburgh in Pennsylvania studied ADEKs and AquADEKs — products that contain increased amounts of fat-soluble vitamins, which are rapidly absorbed, independent of bile flow.
First, the details.
57 infants were treated with either corticosteroids or placebo following surgery for biliary atresia.
All infants received ADEKs/AquADEKs (2 mL daily) + vitamin K (2.5 mg, 3 times weekly) for 6 months.
And, the results.
40 of the 57 infants required additional fat-soluble vitamin supplementation to treat a fat-soluble vitamin deficiency.
By 6 months the frequency of fat soluble deficiency was

Vitamin A deficiency (retinol less than 20 µg/dL) was 27%
Vitamin D deficiency (25-OH vitamin D less than 15 ng/mL) was 35%
Vitamin E deficiency (α tocopherol less than 3.8 µg/mL) was 5%
Vitamin K deficiency (international normalized ratio greater than 1.2) was 21%
The bottom line?
"These multivitamin supplements, although theoretically useful, don't appear to be effective in children whose bilirubin levels are greater than 2," concluded the authors. "So, one is faced with going back, perhaps, to the method of using multiple individual supplements."
Its possible that the dose was too low. Alternatively, perhaps the formulation did not permit adequate availability of fat soluble vitamins to meet the infants' needs after surgery.
If the later scenario is the case, this is a good example of the importance of a good pharmaceutical formulation in ensuring that drugs (vitamins) swallowed not only reach the stomach but the rest of the body as well.
11/4/09 21:40 JR