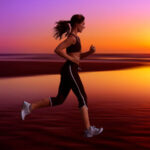 Dr. Thomas Lenz from Creighton University, in Omaha, Nebraska reviewed the evidence.
Here are the highlights.
The number of patients included in these studies is small, but there appears to be evidence to show that statin medications may make exercise-induced skeletal muscle injury worse.
In addition, a study of professional athletes with familial hypercholesterolemia (a genetic predisposition to high cholesterol blood levels) showed that 16 of 22 athletes could not tolerate statin medications.
The bottom line?
Dr. Lenz concludes, "Educating patients to recognize the signs and symptoms of medication-induced myopathy vs exercise-induced muscle soreness is… important."
The article also covers strategies that help prevent patients from experiencing muscle pain and discomfort and drug interactions can increase a patient's risk for statin-induced myopathy (progressive muscle weakness).
10/6/0 21:51 JR