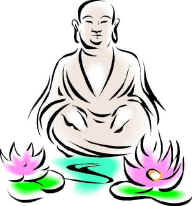 In China, treating endometriosis with herbal medicines (CHM) is routine.
Cochrane reviewed the evidence, and the outcome is encouraging.
Endometriosis is a condition in women in which endometrial cells are deposited in areas outside the uterine cavity. It causes pelvic pain, irregular and painful periods, and infertility.
First, the details.
The objective was to review the effectiveness and safety of Chinese herbal medicines in controlling endometriosis-related pain and infertility.
2 Chinese studies of 158 women were reviewed.
Both studies were well designed.
Neither study compared Chinese herbal medicines to placebo treatment.
Comparisons were made to gestrinone (Dimetriose) and danazol (Danocrine, Danol) — synthetic steroids that are commonly used to treat this condition.
And, the results.
There was no difference in symptomatic relief between Chinese herbal medicines and gestrinone administered after laparoscopic surgery.
There was no difference between the Chinese herbal medicines and gestrinone groups in total pregnancy rate.
Chinese herbal medicines taken by mouth and then in a herbal enema resulted in more women obtaining symptom relief vs danazol.
Overall, 100% of women in all the treatment groups showed some improvement in their symptoms.
Taking Chinese herbal medicines by mouth and by enema showed a significantly greater reduction in pain during menstruation vs danazol.
Chinese herbal medicines by mouth and by enema showed greater disappearance or shrinkage of adnexal masses (lumps near the uterus) vs danazol.
For lumbosacral pain, rectal discomfort, or vaginal nodules tenderness, there was no difference between Chinese herbal medicines and danazol.
The bottom line?
The authors concluded that taking Chinese herbal medicines after surgery "may have comparable benefits to gestrinone but with fewer side effects."
Furthermore, taking Chinese herbal medicines, "may have a better overall treatment effect than danazol; it may be more effective in relieving dysmenorrhea and shrinking adnexal masses when used in conjunction with a Chinese herbal medicine enema."
The conclusions are positive, but based on just 2 studies, so more research is recommended to rigorously confirm the benefits of Chinese herbal medicines for this use.
Dr. Edward Lichten from Birmingham, Michigan has published a good review of endometriosis and allopathic treatment options on his website.
7/9/09 15:02 JR