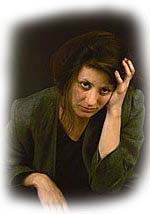 Researchers from the University of Hong Kong reviewed the evidence in major depression and post-stroke depression.
First, the details.
Data from 20 studies of major depression and 15 studies of post-stroke depression were included in the meta-analysis.
The studies had a Jadad score of at least 3 out of 5.
And, the results.
Acupuncture was comparable to antidepressants in improving the response and symptoms of major depression,

Acupuncture was not different from sham acupuncture.

Acupuncture + antidepressants did not result in better outcomes for major depression than antidepressants alone.
Acupuncture was superior to antidepressants and controls for improving response and symptom severity of post-stroke depression.
The incidence of adverse events with acupuncture was significantly lower vs antidepressants.
The bottom line?
The authors concluded, "Acupuncture therapy is safe and effective in treating major depression and post-stroke depression, and could be considered an alternative option for the 2 disorders."
This conclusion differs markedly from a 2005 Cochrane review. In that analysis of 9 studies, the authors concluded, "There is insufficient evidence to determine the efficacy of acupuncture compared to medication, or to wait list control or sham acupuncture, in the management of depression."
In their view, the "scientific study design was poor and the number of people studied was small."
7/30/09 18:15 JR