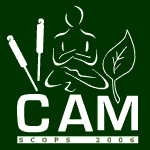 That's the result from a survey of internal medicine residency programs in the US.
First, the details.
An educational program was designed to improve resident physicians' understanding of popular dietary supplements.
15 internal medicine residency programs in the US participated during 2006.
335 physicians completed a pretest survey designed to assess their knowledge of dietary supplements.
The emphasis of this post is on their baseline knowledge as a mirror of this knowledge among medical residents in the US.
And, the results.
Baseline knowledge of dietary supplements was low (60%).
More than one-third of respondents were unaware of the reasons to use saw palmetto and black cohosh.
Knowledge of safety and drug-supplement interactions was similarly low.
43% of physicians were unaware that kava is associated with hepatitis.
85% didn't know that St. John's wort can lower cyclosporine levels.
64% were unaware that fish oil lowers triglyceride levels.
Wow! And fish oil is available by prescription!
The bottom line?
To be fair, knowledge of dietary supplements improved significantly after the program.
However, the authors are correct in concluding, "Residents' knowledge of dietary supplements is poor."
9/22/08 20:19 JR