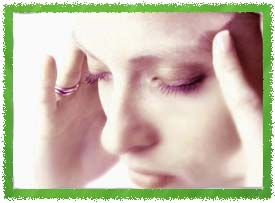 Researchers from Kyung Hee University Medical Center, in Seoul, Korea searched the literature.
First, the details.
11 studies in a total of 764 women were reviewed.
The quality of the trials varied substantially.
And, the results.
6 studies compared acupuncture to sham or placebo acupuncture.

1 study (nonpenetrating placebo needle) reported a significant difference in hot flash severity between groups.
5 studies reported a reduced frequency of hot flashes compared to the start of the study; however, none reported a significant difference between treatment groups.

Studies comparing acupuncture to hormone therapy or oryzanol for reducing vasomotor symptoms showed that acupuncture was superior.
3 studies reported minimal acupuncture-related side effects.
The bottom line?
"There is no evidence… that acupuncture is an effective treatment in comparison to sham acupuncture for reducing menopausal hot flashes," concluded the authors.
Yes, "some studies have shown that acupuncture therapies are better than hormone therapy for reducing vasomotor symptoms. However, the number… was too small, and the methodological quality of some of the [studies] was poor."
Overall, these authors agree with the conclusions reached by Prof. Ernst earlier this year. Although they differ from this study, which was also published this year and is probably not included in either review.
5/9/09 21:49 JR