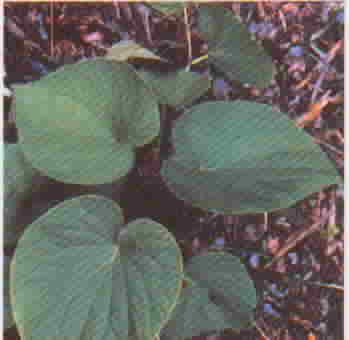 Piper methysticum (kava) has been withdrawn for sale in several countries due to concerns over liver toxicity.
The WHO recently recommended research into "aqueous" extracts of kava. Here are the results the Kava Anxiety Depression Spectrum Study (KADSS).
First, the details.
60 adults with 1 month or more of elevated generalized anxiety were studied.
Each person took both treatments for 3 weeks in different order.

Placebo
5 kava tablets containing 250 mg of kavalactones/day

Anxiety was measured using the Hamilton Anxiety Scale
Depression was measured using the Beck Anxiety Inventory and Montgomery-Asberg Depression Rating Scale
Neither the patients nor researchers knew the treatment given — double-blind.
And, the results.
The aqueous extract of kava significantly reduced anxiety vs. placebo.
There were also significant relative reductions in depression.
There were no serious side effects and no liver toxicity.
The bottom line?
Kava was well tolerated and considered devoid of major side effects until 1998 when the first report of assumed kava liver toxicity appeared. The majority of cases involved ethanol and acetone kava extracts. Although there were also 2 case of liver toxicity with aqueous extracts.
The authors of this study concluded, "The aqueous kava preparation produced significant anxiolytic and antidepressant activity and raised no safety concerns at the dose and duration studied."
But it might be premature to state the safety of aqueous kava. Researchers from the Menzies School of Health Research, in Darwin, Australia observed liver function changes among 98 users of aqueous kava extracts, which "appear to be reversible and begin to return to baseline after 1 to 2 weeks abstinence from kava."
In that study, the average quantity of kava powder consumed was 118 grams/week for 1 to 18 years. Recent use of kava was associated with significant increases in liver enzymes gamma-glutamyl transferase (GGT) and alkaline phosphatase (ALP). The use of alcohol increased the likelihood of these increases.
Increases? Yes.
However, "no evidence for irreversible liver damage [was] found."
Caution is advised.
5/12/09 21:42 JR