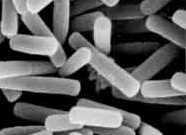 Researchers from the University of Otago Medical School in Dunedin, New Zealand summarize the state-of-the-art.
Here's what we know.
Laboratory and animal experiments support using probiotics in inflammatory bowel disease (IBD).
Studies in humans have not provided definite evidence for probiotics in IBD.
However, under certain conditions there is benefit.

Pouchitis

Maintenance of remission in ulcerative colitis

Conditions where probiotics appear ineffective.

Crohn's disease
Active ulcerative colitis
The bottom line?
The authors think that the next 5 years, as newer studies are published, the role of probiotics in IBD will be defined.
3/6/09 21:09 JR