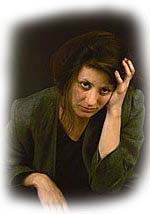 Depression occurs in more than half of patients who experience a stroke.
Researchers from the University of Iowa in Iowa City compared the number of cases of depression in stoke patients while taking escitalopram (Lexapro) or participating in problem-solving therapy (PST) during the first year following their stroke.
First, the details.
176 nondepressed patients within 3 months following acute stroke were randomly assigned to a 12-month trial of PST, escitalopram, or placebo.
Patients in the escitalopram vs placebo group did not know their treatment (double-blinded).
And, the results.
Patients taking placebo were significantly more likely to develop depression than those taking escitalopram (11 major vs 2 minor cases of depression [22%] vs 3 major and 2 minor cases of depression [9%]).
Placebo-treated patients were also more likely to experience depression vs those who received PST (5 major and 2 minor cases of depression [12%]).
The differences held after adjusting for history of mood disorders, age, sex, treatment site, severity of impairment.
When patients who failed to complete the study were included in the analysis as treatment failures (intention-to-treat), escitalopram was significantly better vs placebo, while problem-solving therapy was not.
Adverse events, including all-cause hospitalizations, nausea, and adverse effects associated with escitalopram were not significantly different between the 3 groups.
The bottom line?
The authors concluded that among "nondepressed patients with recent stroke, the use of escitalopram or PST resulted in a significantly lower incidence of depression over 12 months of treatment compared with placebo."
By comparison, "PST did not achieve significant results over placebo using the intention-to-treat conservative method of analysis."
An earlier review of PST this year by Dr. Zvi Gellis at the University of Albany in New York concluded there's "Mixed evidence for PST as a depression treatment… The combined use of PST and antidepressant treatment has more favorable outcomes compared with PST alone."
Background on PST can be found here.
6/2/08 22:24 JR