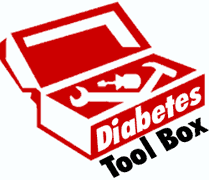 Diet combined with exercise can delay the onset of type 2 diabetes up to 14 years, according to researchers from the Centers for Disease Control and Prevention in Atlanta, Georgia and the China-Japan Friendship Hospital in Beijing, China.
First, the details.
577 adults with impaired glucose tolerance from 33 clinics in China were randomly assigned to a control group or to 1 of 3 lifestyles (diet, exercise, or diet plus exercise).

Impaired glucose tolerance (aka prediabetes) is a transition phase between normal glucose tolerance and diabetes, where the levels of blood sugar are between normal and diabetic.

The study lasted from 1986 to 1992 (6 years).
After 20 years had past (2006), study participants were evaluated to assess the long-term effect of these lifestyles.
And, the results.
People in the diet plus exercise lifestyle group had a significant 51% lower incidence of diabetes during the first 6 years and a 43% lower incidence over 20 years.
The average annual incidence of diabetes was 7% for diet plus exercise lifestyle group vs 11% in control group.
After 20 years, 80% of those in the diet plus exercise lifestyle group had diabetes vs 93% of the control group.
The diet plus exercise lifestyle group suffered almost 4 fewer years with type 2 diabetes than the control group.
There was no significant difference between these groups in the rate of diagnosis of cardiovascular diseases or in death due to any cause, although the study design limited the ability to detect differences for these outcomes.
The bottom line?
The authors concluded that, at least in Chinese people, diet plus exercise "lifestyle interventions over 6 years can prevent or delay diabetes for up to 14 years."
In an editorial in the same issue of The Lancet, Dr. Jaana Lindström from the University of Helsinki and Prof. Matti Uusitupa from the University of Kuopio in Finland wrote, "We propose that lifestyle intervention should start much earlier, when people [have normal blood sugar levels], to achieve true primary prevention of type 2 diabetes."
Always moving the goal posts, delaying the onset of diabetes is important, but preventing the sequelae of heart disease and death is the gold ring. That's the next study to be done.
5/24/08 10:50 JR