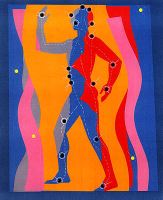 Dr. Sabina Lim, writing for the World Health Organization (WHO), has reported on the WHO Standard Acupuncture Point Locations in the Western Pacific Region (WHO Standard), which was released in 2009.
Initially, 92 of 361 acupuncture points (acupoints) were controversial. As a result of informal consultations and task force team meetings, 86 points were agreed on, leaving 6 for future evaluation.
The bottom line?
Dr. Kim believes the WHO standards will help acupuncture researchers conduct more standardized studies and report more accurate scientific information.
We should expect more evidence-based data on acupuncture therapy, which, says Dr. Kim, will make "eastern medicine more accessible and valuable in human healthcare."
2/11/09 21:36 JR