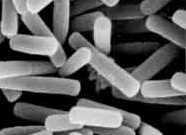 Reviewers at the Alfa Institute of Biomedical Sciences in Athens, Greece evaluated the evidence.
First, the details.
The reviewers identified 14 well-designed studies of probiotics for the prevention of upper or lower respiratory tract infections (RTIs).

12 in healthy subjects and 2 involving patients with RTIs.

Various Lactobacillus strains were used in 7 studies, combinations of Lactobacillus and Bifidobacterium strains were used in 5 studies, and a Bifidobacterium strain and a non-pathogenic Enterococcus faecalis strain were each used in 1 study, respectively.
And, the results for various aspects of the studies.
The risk of getting a RTI
4 studies favored probiotics to reduce risk.
10 studies reported no effect with probiotics vs the comparative group.
Symptom control
5 of 6 studies reported reduced symptoms with probiotics.
Duration of infection
3 of 9 studies reported shorter RTIs with probiotics.
No difference was found in the remaining 6 studies.
The bottom line?
The authors concluded, "Probiotics may have a beneficial effect on the severity and duration of symptoms of RTIs but do not appear to reduce the incidence of RTIs."
It's probably an oversimplification to report on probiotics as a group. However, there were probably too few studies to warrant reporting their individual effects.
A primer on pre, pro, and synbiotics is here.
2/1/09 18:36 JR