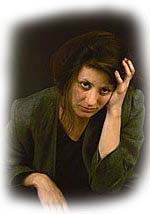 Higher dietary intake of folate was associated with a lower prevalence of depressive symptoms in Japanese men but not women, according to researchers at the International Medical Center of Japan in Tokyo.
First, the details.
The dietary intake of 517 Japanese men and women was assessed using a diet history questionnaire.
Depressive symptoms were defined using the Center for Epidemiologic Studies Depression Scale after adjusting for age, body mass index, work place, marital status, occupational physical activity, leisure-time physical activity, current smoking, current alcohol drinking, and job stress score.
And, the results.
The prevalence of depressive symptoms was 36% for men and 37% for women.
Greater folate intake was associated with significantly fewer depressive symptoms in men but not in women.
There was no significant association for riboflavin, pyridoxine, cobalamin, total omega-3, alpha-linolenic acid, eicosapentaenoic acid, or docosahexaenoic acid.
The bottom line?
This is the first study in a non-Western population to show the relationship (at least in men) between increased dietary folate intake and less depression.
A recent review by researchers at the University of Texas Southwestern Medical Center at Dallas noted that patients with depression have lower levels of serum and red blood cell folate than normal or nondepressed psychiatric patients. Decreased folate levels are associated with lower response rates to standard antidepressant pharmacotherapy, while augmentation with a folate supplement increases medication response in both treatment-naïve and treatment-resistant depressed patients irrespective of whether there is folate deficiency.
4/5/08 18:49 JR