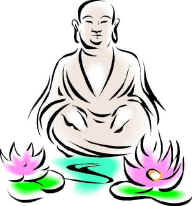 The Cochrane Collaboration has reviewed the evidence and submitted its findings.
The reviewers found 13 relevant trials of 1770 participants whose authors were available to interview.
All of the studies were of low quality.
Types of herbal treatment varied widely, with 103 different formulations.
Studied didn't analyze death rates, health-related quality of life, economic outcomes, or compliance with treatment.
The reviewers conclude, "We currently cannot recommend any single preparation or formulation for clinical use."
Then, they equivocate.
It's possible that "Chinese herbal medicines combined with antithyroid drugs may offer benefits in lowering relapse rates, reducing the incidence of adverse effects, relieving symptoms, improving thyroid antibody status and thyroid function." However, "thyroid function — with the exception of restored thyroid stimulating hormone (TSH) — was not significantly altered."
The bottom line?
Medical News Today quotes Dr. Jeffrey Sandler, an endocrinologist with Scripps Mercy Hospital and Whittier Institute in San Diego, California. Regarding alternative treatments, the problem is "you're dealing with a disease where it's important to have the right dosage of medication."
"Things like herbal medicines and supplements are not reliably predictable, and the doses may vary from batch to batch or manufacturer to manufacturer." Sandler concludes, "You're dealing with a situation where there isn't a great deal of control."
Sounds familiar.
5/7/07 18:20 JR