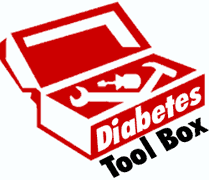 Vitamin D treatment during infancy might protect from the development of type 1 diabetes, according to this review of the medical literature by researchers from the Central Manchester and Manchester Children's University Hospitals in the UK.
First, the details.
Only 5 observational studies were found.

In observational studies, researchers report what happened, without deliberately attempting to alter the outcomes.
By comparison, randomized controlled studies are designed to show the impact of a treatment by randomly assigning individuals to the treatment or a control group.
And, the results.
Reanalysis of the results (meta-analysis) suggested that the risk of type 1 diabetes was significantly reduced in infants supplemented with vitamin D compared to infants not supplemented.
There was also evidence that higher amounts of vitamin D had a greater effect on lowering the risk of type 1 diabetes.
Finally, there was a suggestion that the timing of supplementation might also affect development of type 1 diabetes.
The bottom line?
Additional research is needed to confirm these findings and determine the dose, duration, and timing of vitamin D supplementation in early childhood.
Current vitamin D guidelines from the American Academy of Pediatrics focus on preventing rickets. Infants who receive less than 500 mL of vitamin D–fortified formula daily (ie, breast-fed infants) should receive 200 IU of vitamin D daily.
4/27/08 22:53 JR