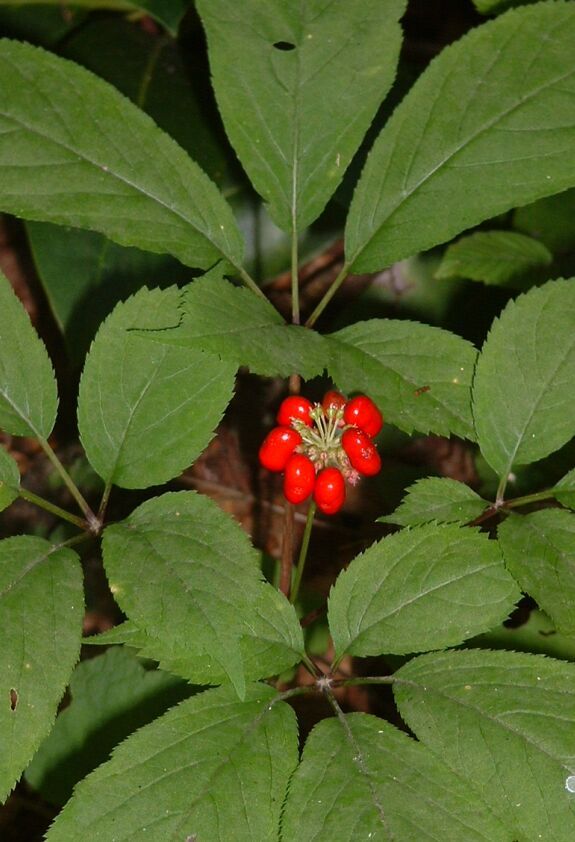 The first two months of the official 2008 (October to mid-May) U.S. flu season show low activity so far.
But that's not likely to curtail sales of ginseng. It's is the most popular herbal product in the U.S., according to a survey in 2002, published here and reviewed here.
Dr. David Kieffer, who at the time was a fellow in the Program in Integrative Medicine at the University of Arizona College of Medicine, has published a review in American Family Physician. It's detailed, but very readable. Here are his findings on the effects of standardized Panax ginseng extract Ginsana (G115) on white blood cells and their immune system activity.
25% of healthy volunteers treated with G115 showed enhanced chemotaxis, phagocytosis, and increased total lymphocyte count, including T helper cells
Healthy volunteers taking G115 showed enhanced efficacy of polyvalent influenza vaccine (ie, lower incidence of influenza and colds, higher antibody titers, and higher natural killer cell activity levels)
Patients with acute exacerbation of chronic bronchitis treated with antibiotics plus ginseng showed faster bacterial clearance vs antibiotics alone
See the review article for more information on safety and dosing.
One last thought. This is a good example of what can be demonstrated when standardized formulations of herbals are available for study.
8/19/06 16:22 JR