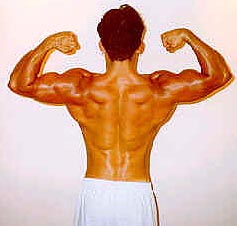 It reportedly improves certain aspects of cognitive (reasoning) and psychomotor function in older individuals and in young people following sleep deprivation, according to researchers at Bloomsburg University in Pennsylvania.
But what about in healthy young people?
First, the details.
22 young adults took creatine (0.03 grams/kg/day) or placebo for 6 weeks.
Neither the participants nor the researchers knew the treatment — double-blind.
They completed a battery of tests designed to detect any change in reasoning ability and the relationship between muscle function and mental function.
And, the results.
There were no significant differences between groups in any of the test results at any time.
The bottom line?
The authors concluded, "Creatine supplementation does not improve cognitive processing in non-sleep deprived young adults."
Based on what we know, "Creatine supplementation only improves cognitive processing and psychomotor performance in individuals who have impaired cognitive processing abilities."
12/19/08 21:43 JR