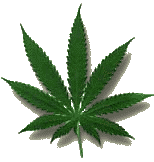 Marijuana might pose particular risk for susceptible people with coronary heart disease, according to researchers at the Beth Israel Deaconess Medical Center in Boston.
First, the details.
1913 adults hospitalized with a heart attack at 45 US hospitals between 1989 and 1994 were interviewed to determine marijuana use.
And, the results.
52 patients reported marijuana use during the prior year, and 317 died over the next 4 years.
Prior marijuana use, compared to no use, was associated with a significantly greater risk of death due to heart-related or non-heart related causes.
The risk of death increased with increasing use of marijuana.
After adjusting for smoking cigarettes, the marijuana risk remained.
The bottom line?
The authors concluded, "Although marijuana use does not appear to be associated with mortality among the general population, our results suggest that it may carry particular risks for vulnerable populations with established cardiovascular disease."
2/26/08 19:07 JR