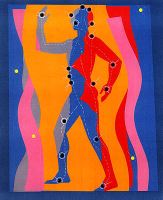 "The notion that acupuncture may lower high blood pressure is inconclusive, according to reviewers from the Sangji University in Kangwondo, South Korea.
First, the details.
11 studies of acupuncture as an adjunct or an alternative treatment met the inclusion criteria for this review.
There was wide variability in how the studies were conducted — mostly they suffer from poor reporting of study data.
And, the results.
3 sham-controlled studies where the data were pooled.
With acupuncture there was no statistically significant change in systolic blood pressure (SBP; -5 mmHg).
There was only a marginal (but statistically significant) reduction in diastolic blood pressure (DBP; -3 mmHg).
When given with antihypertensive medicine, acupuncture significantly reduced SBP (-8 mm Hg) and DBP (-4 mm Hg).
4 studies investigated acupuncture vs. antihypertensive medication
Acupuncture was not inferior to drugs in lowering blood pressure, but the quality of studies was poor.
Other studies of acupuncture vs. various control procedures had inconsistent findings and most of them were of low quality.
The bottom line?
Less than 6 months ago an international group of researchers conducted a study of acupuncture's effect on blood pressure. Based on those results, Medscape concluded, "Active acupuncture delivered by experienced Chinese clinicians to patients with hypertension is associated with significant reduction in both [systolic and diastolic blood pressure]."
Just a guess, but it seems that "experienced" might be the key.
11/16/08 19:47 JR