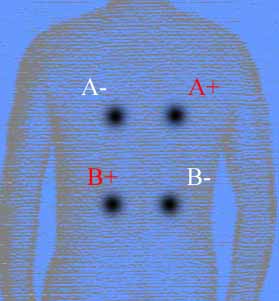 Transcutaneous electrical nerve stimulation (TENS) has been used for more than 3 decades to improve the drug treatment of pain.
Reviewers from the University of Ottawa in Ontario, Canada evaluated the evidence in treating low back pain for a Cochrane report.
First, the details.
4 high-quality studies in 585 patients met the selection criteria.
Differences in the studies made it impossible to combine results for a meta-analysis.
And, the results.
There was conflicting evidence about the value of TENS to reduce back pain intensity.
2 studies (410 patients) concluded TENS did not improve functional status.
Work status and the use of medical services did not change with TENS.
There was a lack of statistically significant improvement in physical outcomes vs placebo.
Patients treated with acupuncture-like TENS responded similarly to those getting conventional TENS.
Optimal treatment schedules could not be determined based on the evidence.
Adverse effects included minor skin irritation at the site of electrode placement.
The bottom line?
The authors concluded, "Evidence from the small number of placebo-controlled trials does not support the use of TENS in the routine management of chronic low back pain."
If you're interested, eMedicine has a general overview of TENS for various conditions.
10/13/08 16:28 JR