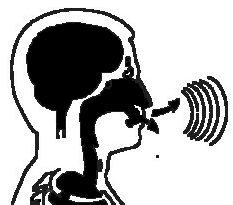 Apraxia is a disorder of the nervous system where there's an inability to carry out learned purposeful movements such as speech, despite having the desire and physical ability.
Surprisingly, a lack of high quality studies makes it impossible to know which treatments are most effective in children or adolescents, according to this Cochrane review.
First, the details.
A literature search for well-designed studies in children aged 3 to 16 years with childhood apraxia of speech was conducted using several databases.
The authors assessed titles and abstracts identified from the searches and obtained full articles of all potentially relevant articles.
Articles were assessed for design and risk of bias.
And, the results.
Among 825 titles and abstracts, 31 abstracts appeared to be worth including in the review.
But after reading the 31 articles, no studies could be included in this review.
The bottom line?
The National Institute on Deafness and Other Communications Disorders agrees, "No single [treatment] approach has been proven to be the most effective."
Treatment options are left to the discretion of the therapist after assessing the patient.
I guess we need more studies.
10/20/08 21:35 JR