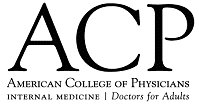 The American College of Physicians (ACP) has published recommendations for the pharmacologic treatment of low bone density and prevention of fractures in people with osteoporosis.
Here's their summary on calcium and vitamin D.
Bone mineral density
Low calcium and vitamin D intake are among the single best predictors of low bone mineral density.
Other predictors include smoking, weight loss, family history, decreased physical activity, and alcohol or caffeine use.
Effectiveness
"Evidence for fracture risk reduction from calcium alone is less clear [compared to most prescription drugs; however], it is stronger for vitamin D and calcium in combination.
There is a statistically significant reduction in the risk for vertebral fractures with calcium plus vitamin D analogues [1,25(OH)D and 1(OH)D].
Mixed results are reported for preventing nonvertebral and hip fractures.
Safety
Based on the studies reviewed in this article there were no serious side effects associated with taking calcium and vitamin D.
The bottom line?
Compared to most prescription drugs, "the effect of calcium alone is less certain."
Yes, the evidence for calcium with or without vitamin D is mixed, and the benefit is modest. But because most studies of other pharmacologic therapy included their use, ACP recommends adding calcium and vitamin D to osteoporosis treatment regimens.
There is insufficient evidence on the most appropriate duration of treatment.
Daily recommendations for calcium and vitamin D, and a calculator to see how your intake measures up can be found here.
9/16/08 10:06 JR