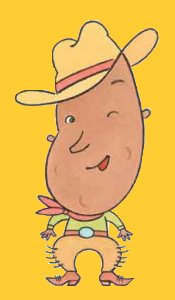 Another study fails to find nutritional benefit from organically grown crops.
First, the details.
3 model cultivation systems for carrots, kale, peas, potatoes, and apples were studied.

First cultivation: soil with low input of nutrients using animal manure and no pesticides except for one organically approved product on kale only.
Second method: low nutrient input using animal manure plus as much pesticides as allowed by regulation.
Third method: high nutrient input using mineral fertilizers and pesticides as legally allowed.

The crops were grown and harvested in 2 consecutive years on the same or similar soil on adjacent fields at the same time, and experienced the same weather conditions.
Organically grown vegetables were grown on established organic soil.
36 rats were fed diets based on these foodstuffs.
And, the results.
There were no differences in element content of foodstuffs or diets due to the different cultivation systems.
Differences between harvest years exceeded those seen between cultivation methods.
When fed to rats, there were no significant differences in the retention of elements from different cultivation systems — higher intake resulted in higher excretion.
The bottom line?
The authors concluded, "This study does not support the belief that organically grown foodstuffs generally contain more major and trace elements than conventionally grown foodstuffs, nor does there appear to be an effect on the bioavailability of major and trace minerals in rats."
Read the comments for more discussion of the benefits of organic fruits and veggies.
8/9/08 13:34 JR