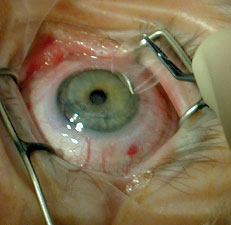 LASIK (Laser-Assisted in Situ Keratomileusis) is a technique used by ophthalmologists to correct myopia (nearsightedness), hyperopia (farsightedness), and astigmatism (a visual defect due to an unequal curvature, usually of the cornea).
Medscape has posted a review of the management of unsuccessful LASIK and another treatment called photorefractive keratectomy (PRK). The focus here is on the role of ascorbic acid (vitamin C, ascorbate).
In the northeast (and probably elsewhere in the country) we are bombarded by radio ads by eye doctors promoting LASIK. My observation is that the ads are not fair and balanced. Patients should be aware of the side effects, which include but are not limited to the list below.
Dry eyes,
Corneal haze
Over- or under-correction of vision
Glare
Halos
Shadows
Difficulty with night driving
Light sensitivity
What to do?
A study from researchers at the Gazi University School of Medicine in Ankara, Turkey reported that in 20 patients treated with PRK or LASIK, ascorbic acid levels in the tear fluid decreased significantly within a day after treatment. By the fifth day, ascorbic acid levels were significantly lower than before surgery.
The authors concluded, "Because ascorbic acid is the major scavenger of superoxide radicals in tears, topical ascorbic acid therapy may help eliminate the harmful effect."
This was followed by a study from the University of Troms? in Norway where the records of 2 consecutive groups of eyes treated with PRK were compared. The patients were treated similarly, with the exception that ascorbate tablets, to be taken by mouth, were supplied to one of the groups.
Between 1 week and 11 months, 11 eyes in the group without ascorbate, vs none in the group with ascorbate experienced corneal haze, a significant difference.
The bottom line?
The review article is good reading for anybody considering these treatments. The authors emphasize that many problems are due to over expectations by patients. Maybe, but considering the hype on the radio — created by the surgeons themselves — this is not surprising.
Regarding vitamin C, there is some support for its role in improving outcomes. However, other surgical and pharmacological options are also available. They should be considered in the context of the specific needs of each patient.
Photo: Alan N. Carlson, MD
9/22/07 14:01 JR