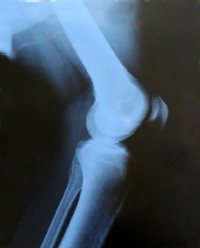 The Arthritis Foundation characterized the Glucosamine/chondroitin Arthritis Intervention Trial (GAIT) as "a landmark study that helps define the role of glucosamine/chondroitin in the treatment of knee OA."
More than 1500 patients with symptomatic knee osteoarthritis were randomly assigned to daily treatment with glucosamine 1500 mg, chondroitin sulfate 1200 mg, glucosamine plus chondroitin sulfate, celecoxib (Celebrex) 200 mg, or placebo for 24 weeks. Acetaminophen (Tylenol) could be taken if the patients needed more pain relief.
According to the researchers, "The results suggest that the combination of glucosamine and chondroitin sulfate may be effective in the subgroup of patients with moderate-to-severe knee pain." There was no benefit in patients with mild knee pain.
Others dispute the results, but there is no doubt that glucosamine and chondroitin are popular nutritional supplements.
If you take them or are considering it, the Arthritis Foundation has FAQs here, and ConsumerLab posted a summary of their content analysis of products here, including products for pets.
7/28/06 10:41 JR