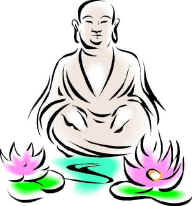 Here's a summary of the Cochrane review of tongxinluo.
People suffering from unstable angina experience frequent chest pain that is caused by insufficient oxygen going to the heart. If not treated, it can lead to a heart attack and possibly death.
Tongxinluo (aka Tong xin luo or Tong-xin-luo) is composed of eight herbs and insects. They are mixed together, ground to a fine powder, and packaged in capsules. Wu Taixiang at Sichuan University in China describes it as "one of the most successful traditional Chinese medicines on the market in China."
In 18 studies of more than 1000 patients, tongxinluo added to routine care reduced the frequency and symptoms of acute angina attacks. It also improved the findings on the electrocardiogram (ECG).
There was no support for its ability to reduce the occurrence of heart attacks. The need for surgical procedures such as angioplasty (PTCA) or coronary artery bypass graft (CABG) was not reduced. And there was no difference in sudden death.
Based on the available information, the reviewers could not recommend that everybody with unstable angina be treated with tongxinluo, but it deserves closer study under conventional medical practice conditions.
11/1/06 21:37 JR