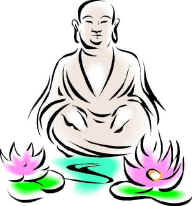 Here's a sobering account of the effect of alternative therapies on the quality of life and healthcare spending of Chinese patients with osteoarthritis (OA).
Researchers from Hong Kong and one from the University of Illinois studied 457 patients from regional hospitals in Hong Kong.
Patients with OA used alternative therapies extensively.
They often used more than one.
The cost for these services added 5% to their overall healthcare spending.
It added 29% to their out-of-pocket payments.
The added cost was significant after adjusting for socioeconomic variables, years of OA, and severity of OA.
Alternative therapies were not associated with improvement in their quality of life.
Alternative therapies were associated with significantly more side effects, including stomach discomfort and ulcer/bleeding.
The bottom line?
Overall, patients in Hong Kong who use alternative treatments for OA do not benefit. However, it costs more and places them at increased risk of side effects.
It's not clear from the abstract if any therapy in particular was responsible for these findings.
6/25/07 15:09 JR