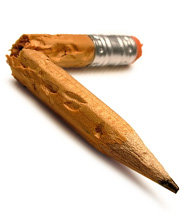 Several nutritional supplements are purported to treat anxiety. However, only inositol has evidence of superiority vs placebo and comparability with the SSRI (selective serotonin reuptake inhibitor) fluvoxamine (Luvox; not available in the US).
That's the conclusion from Dr. Sy Atezaz Saeed and 2 coauthors from East Carolina University in Greenville, North Carolina.
Their review in American Family Physician covers many herbals and supplements. Inositol was considered the most effective nutritional supplement and is summarized here.
Clinical trial results
Significantly less panic attacks and reduced intensity with inositol vs placebo.
Effectiveness similar to the SSRI, fluvoxamine, for panic disorder.
Inositol reduced symptoms of obsessive-compulsive disorder (OCD) but not anxiety in patient who failed previous treatment.
No added benefits when inositol was added to an SSRI.
No greater risk of side effects compared to SSRIs.
The bottom line?
The good news is that evidence supports a role for inositol. However, it must be used properly. Anxiety and OCD treatment requires the guidance of a healthcare professional.
8/19/07 13:06 JR