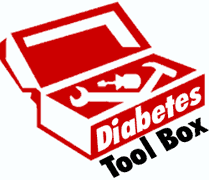 This is the second successful study of this herb, which is native to regions of India and Sri Lanka.
First, the details.
66 patients with type 2 diabetes received 3 treatments in random order.
A standard liquid control meal
A control meal + 240 mg Salacia oblonga extract
A control meal + 480 mg Salacia oblonga extract
The patients and researchers were not told which treatment was given (blinded).
And, the results.
Both doses significantly lowered blood sugar levels — 14% and 22% for 240 mg and 480 mg, respectively.
Both doses significantly decreased the insulin response following a meal compared to the control meal alone.
The bottom line?
These results advance the earlier study in healthy volunteers. I guess the next step is a long-term study to show changes in A1c.
7/21/07 19:49 JR