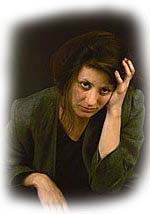 St. John's wort (Hypericum perforatum) and S-adenosyl-l-methionine (SAMe) top the list, according to this review from the University of Pittsburgh School of Medicine in Pennsylvania.
Omega-3 fatty acids has been studied in 2 controlled studies in bipolar disorder, while St. John's wort, SAMe, and acupuncture have been studied in a series of randomized controlled trials in patients with major depression.
The best evidence supports St. John's wort for mild to moderate depression and SAMe for depression. Both products have the potential to induce mania, although the extent of this risk has not been quantified. St. John's wort can also interact with a variety of medications.
The benefits of omega-3 fatty acids or acupuncture are unclear. Other options such as aromatherapy massage, massage therapy, and yoga are supported by little if any evidence.
The bottom line?
For perspective, the authors' conclusions regarding omega-3 indicate there has been no progress in advancing the role of omega-3 compared to 9 months and a year ago.
Acupuncture is not very effective to treat major depression, as summarized here.
And if that's not enough for ya, these and other CAM options are summarized here.
5/8/08 20:41 JR