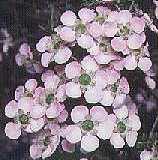 The evidence confirms its antibacterial properties and additional beneficial effects of medical honey on wound healing, according to this article published in Evidence-based Complementary and Alternative Medicine.

What is it?
Leptospermum is a genus of about 80 species of plants in the myrtle family, Myrtaceae, which is marketed as Medihoney.
How does it work?
It's hygroscopic, meaning it draws moisture out of the environment and dehydrates bacteria.
In addition, it has anti-inflammatory effects.
More on its action is summarized here.
How it is applied to wounds?
Medical honey dressings (or poultice) should keep the honey in contact with the wound for at least 12 hours — preferably 24 hours.
In stable wounds, the Medihoney dressing has been left in place up to 7 days.
Safety
About 5% of patients report stinging pain after administration.
Local hypersensitivity reactions are less common.
No systemic reactions have been reported.
The bottom line?
It might be a treatment option for MRSA (methacillin-resistant Staph aureus) skin infections. The article discusses other uses as well.
The author's concluded, "The current evidence … should encourage other wound care professionals to use CE-certified honey dressings with standardized antibacterial activity, such as Medihoney products, as an alternative treatment approach in wounds of different natures."
1/11/08 19:36 JR