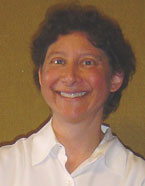 Dr. Linda Bacon is nutrition researcher at the University of California, Davis, and nutrition professor at the City College of San Francisco. In a Medscape editorial she makes some surprising statements about the relationship between obesity and health.
Challenge your assumptions.
Weight has been greatly exaggerated as a health risk.
Sustained weight loss is not practical, and not proven to improve health.
Health improvements can result from improved health behaviors, regardless of whether weight is lost.
She supports a new approach called "Health at Every Size" that acknowledges that health habits are more important than the scale.
The entire editorial is here.
12/5/06 21:35 JR