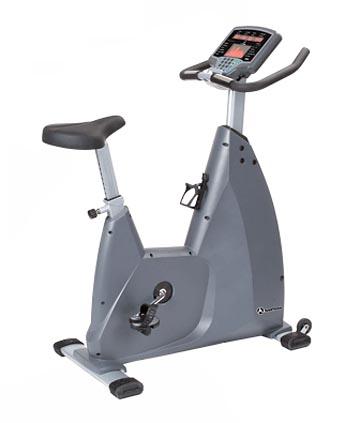 This small study "points" to some benefits.
First, the details.
20 adult male cyclists took part in each arm of this study in random order.
The participants were asked to ride a stationary bike for 20 km as fast as able.
Before each ride, they received acupuncture, sham acupuncture, or no acupuncture in a random order.
The outcome measures recorded immediately following each test included the following:

Time to complete the 20 km ride
Visual analogue scale (VAS) score for lower extremity/exercise-induced pain
Borg rating of perceived exertion (RPE): a modified VAS that rates how hard you feel your body is working

Blood lactate concentrations.
And, the results.
The only significant finding was that acupuncture gave higher RPE scores.
The bottom line?
"The clinical significance," according to the University of Alberta, Canada researchers, "was that the higher RPE scores gave lower time and VAS scores."
In other words, the cyclists receiving acupuncture before their ride achieved greater levels of exertion, with faster cycling times and less pain.
3/5/08 20:32 JR