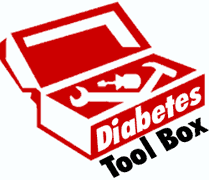 The available evidence suggests that ginseng might play a complementary role in treating type 2 diabetes.
We just need more evidence, according to Drs. John Zeqi Luo and Luguang Luo from Brown University and Roger Williams Hospital in Rhode Island.
Here's what we know.
There are 2 widely used types of ginseng: American (Panax quinquefolius L.) (1) and Asian ginseng (Panax ginseng CA Meyer).

They display different effects.

Clinical studies show that American ginseng can lower blood sugar levels in diabetic patients.

In people with type 2 diabetes mellitus, significant reductions were observed when ginseng was taken 40 minutes before the sugar challenge.
I'll add that it improves fasting blood sugar levels and hemoglobin A1C (A1c) values.
How does it do that?
Ginseng enhances insulin production by regulating cell metabolism, although the exact mechanism is not known.
The bottom line?
3 issues limit the use and acceptance of ginseng in diabetes. There is a lack of standardization of products, a lack of detailed studies of its mechanism, and too few well-designed clinical studies.
Standardization of ginseng components would be the first step to ensuring that there are no unnecessary variations in the data. And progress in developing standards for ginseng is being made.
More positive data on ginseng can be found here.
1/8/08 19:51 JR