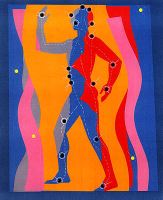 The article starts by asserting, "There is increasing clinical acceptance of acupuncture as a treatment of substance-related disorders." That's why these researchers compared it to — of all things — "aromatherapy in reducing the duration and severity of symptoms of alcohol withdrawal."
But where's the evidence?
I can't find it, except for anecdotal reports and testimonials.
In fact, based on the results of a review of acupuncture to treat opiate addiction, 33 years of reported literature in western scientific journals showed "there was no significant evidence for acupuncture being a more effective treatment than controls."
Another review "could not confirm that acupuncture was an effective treatment for cocaine abuse."
One more.
For smoking cessation, there was no evidence of benefit 8 months later.
Taking a balanced approach. Dr. Katharine Cumming Otto at The Healing Center in Savannah, Georgia has said, "Incorporating acupuncture into existing programs offers a promising approach," but "scientific research has been sketchy."
Dr. Michael Smith founded the National Acupuncture Detoxification Association (NADA) in 1985 and promotes integration of auricular (ear) acupuncture in the treatment of addiction.
However, he emphasizes that acupuncture is an adjunct (but not an alternative) to standard substance abuse treatment, according to an article in Acupuncture Today.
2/14/07 23:51 JR