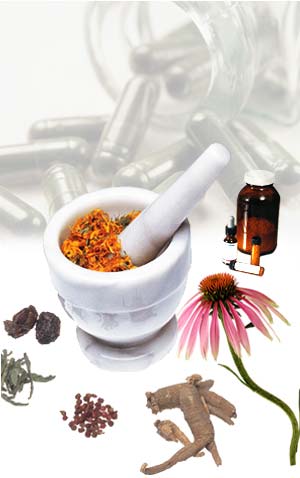 Nervoheel N is a homeopathic preparation used to treat psychosomatic disorders, climacteric neurosis, and emotional distress
In this study, it's reported to be as effective as lorazepam (Ativan).
First, the details.
248 patients with insomnia, distress, anxieties, restlessness or burnout and similar nervous conditions (?mild nervous disorders?) were treated with Nervoheel N or lorazepam at recommended doses for up to 4 weeks.
Dose variations were allowed if in the patient's best interest.
Treatment effects were evaluated by the practitioner in dialogue with the patient at the start of treatment, after 2 weeks and after maximally 4 weeks.
There was no attempt to randomly assign patients to treatment or conceal the treatment given.
And, the results.
Both treatment groups reported significant symptomatic improvements.
Differences between the groups were not significant.
Both treatments were well tolerated, with few adverse events and good self-assessed tolerability.
The bottom line?
The authors conclude, "In patients who opt for a homeopathic treatment regimen for the short-term relief of mild nervous disorders, the effects of Nervoheel N are non-inferior to those of lorazepam."
But wait.
Ativan is FDA-approved only for the management of anxiety or anxiety associated with depressive symptoms. It is not approved to treat insomnia, distress, restlessness, or burnout and similar "nervous conditions."
Was this a fair comparison?
The study is open to additional criticism.
Broad, poorly defined conditions were treated.
Lack or random assignment of treatment
No blinding of the patients or doctors to the treatment
Lack of independent assessment of outcomes.
Except for the last criticism, this study could have been better for little if any increase in cost.
11/23/07 20:23 JR