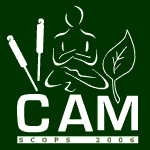 The Evening Standard reports that Complementary Medicine was among the lowest rated colleges courses in a survey of 177,000 college students that was funded by the UK government.
Other low rated courses included cinematics, photography, imaginative writing, and media studies. Just 74% of undergraduates said they were satisfied.
Reasons for the relatively low scores included not being "up to scratch" and not "intellectually stimulating."
The bottom line?
This really has less to do with CAM as a discipline than the course content and faculty running the courses.
The next step is to get detailed evaluations and professional evaluations from other faculty and administration personnel. CAM benefits when the best-qualified faculty are in the front of the class.
9/14/07 20:43 JR