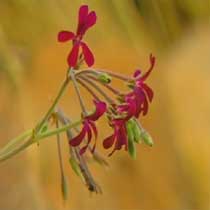 Pelargonium is a genus of flowering plants, which includes about 200 species. Extracts have been used to treat respiratory tract and gastrointestinal infections.
Now, more about the allergic reactions to Pelargonium sidoides DC and P. reniforme Curtis, which reportedly have immune modulating properties and antibacterial activity.
The Uppsala Monitoring Centre reports 34 cases of hypersensitivity reactions suspected to be associated with the use of Pelargonium extract in Germany. Two patients needed treatment for circulatory failure.
The bottom line?
The report is important because P. sidoides has gone from an obscure herbal remedy to a popular product in Germany. More information about Pelargonium is presented on the Drugs.com website.
9/16/07 21:22 JR