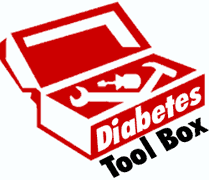 In this study, dietary cod protein improved insulin sensitivity in insulin-resistant individuals. The researchers think it could help "prevent type 2 diabetes by reducing the metabolic complications related to insulin resistance."
Insulin resistance occurs when normal amounts of insulin are inadequate to produce a normal insulin response from fat, muscle, and liver cells. It can lead to the metabolic syndrome and type 2 diabetes.
19 people with insulin-resistance were fed 2 diets, each for 4 weeks in different order.
A cod protein (CP) diet
A similar diet containing lean beef, pork, veal, eggs, milk and milk products (BPVEM)
The diets were the same except for the protein source.
And, the results.
There was significant improvement in insulin sensitivity while consuming CP compared with BPVEM.
The source of insulin (the beta-cell) showed increased function during the CP diet compared to BPVEM among those who started our with low beta cell function.
The bottom line?
It's possible that future research will show that a cod protein diet "could contribute to prevent type 2 diabetes by reducing the metabolic complications related to insulin resistance."
8/8/07 19:57 JR