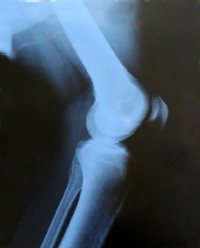 Researchers from the University of Liège in Belgium reviewed 25 years of research and concluded, "Compelling evidence exists that glucosamine sulfate may reduce the progression of knee osteoarthritis."
Here are the other key conclusions from the article published on Medscape.
The therapeutic effect of glucosamine might be due to anticatabolic rather than to anabolic activities.
The benefits with glucosamine sulfate support continued consideration in the osteoarthritis therapeutic armamentarium.
Results obtained with glucosamine sulfate should not be extrapolated to other glucosamine salts (ie, hydrochloride) or other formulations that might be found in OTC products or in food supplements).
Read the label before you buy. It should list glucosamine sulfate.
6/5/07 23:45 JR